So I wanted to share some goodies that I got from some lovely ladies. I love when people go out there and start their own stores and make stuff or put together pieces and share it with the world! As Im sure you all know Elessa! PURSEBUZZ! Go grateful that she sent me some things in the mail! In my latest video you will see me wearing the Lip necklace that is not photographed but I linked the video so you can see it in action for yourself! If you like all things girly and sparkly, you will enjoy Elessa Jade Jewelry!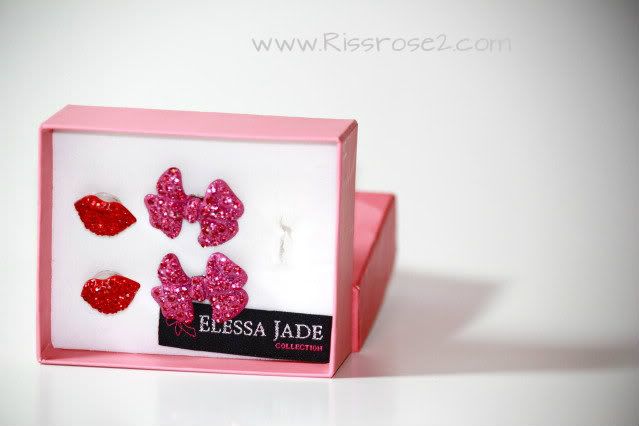 Here is another line that was sent to me. Deanna has a store called DEELISH. Link below. Her store is newer and doesn't have pieces in stock, but I got these and had so much fun with them! You know I like to take the route of accessories and these ones are loud and fun to make my everyday white T stand out!
I am glad to be able to share these with you! I am also very grateful to spread the love and be apart of the beauty/fashion community online!
PEACE LOVE AND LIPGLOSS