This is kinda a late post, but I got plenty of request for a tutorial on this look!
I wore it to work one night and it made an appearance on a vlog. It's actually really simple.
I used a deep purple shimmer color from the BH Cosmetics 4th edition palette. I did a simple smokey eye with that one color. Over the iris of my eye is a loose pigment from INGLOT. I really don't feel like getting up from my computer to see what number it is, but its got a similar finish to MACs CLUB eyeshadow! Except the finish is just so much more vibrant and more of a lime green/yellow! If that makes any sense. LOL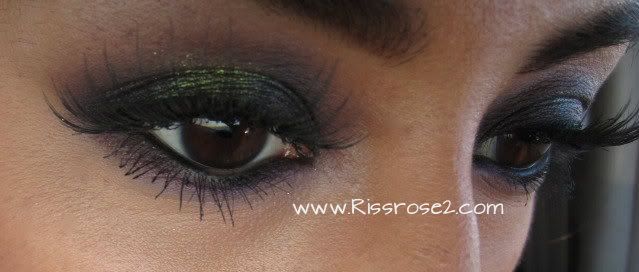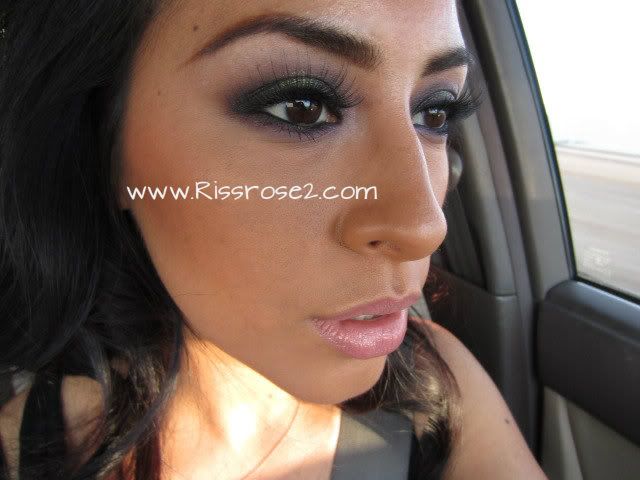 I will be doing a tutorial for this look very soon! I just wanted to give some still of the look to let you see close up! Maybe you could do this look already with the skinny I gave. This look can be accomplished with any color really! The more shimmer and vibrant the center color, the better in my opinion. This type of look is great for those really bright and obnoxious eyeshadows you have sitting there that you feel like you can't use! This technique is very subtle! So give it a try! You can also use a fine glitter on top of it!
PEACE LOVE AND LIPGLOSS