Herro.
So the pale lipstick tutorial I just posted today got a ton of questions on my eye make up! If you watch my BMCs (vlogs) you'll see that Target had this huge clearance shelf full of elf. Hey that rhymed. Anyway, I don't know how to point out the damn colors I used since they all look the same, just in slightly different shades! Here's the 100 eyeshadow palette..
Below: Watch the tutorial on my channel for this look and lip!
Below: So many colors! Some have a shimmer finish to them!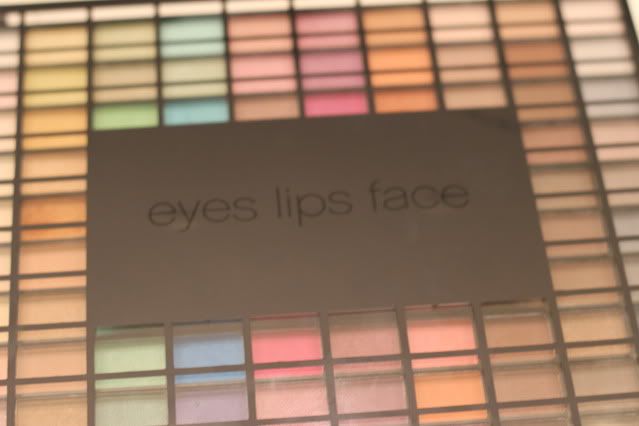 Below: Rapid Black eyeliner by MAC. It's a felt tip which is my favorite!! Very fine tip as well!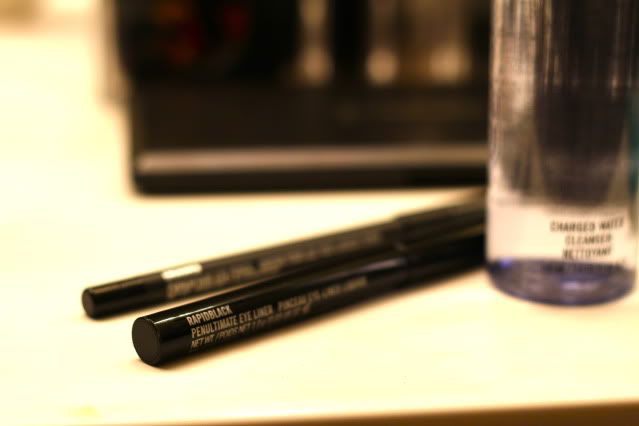 Below: I added this to my face routine! Charged water cleanser. Kinda like a toner. After I have washed my face, I take this cleanser to a cotton ball and swipe all over my face. Then I moisturize. I haven't seen a huge difference, but when I do swipe with the cotton ball, I am able to pick up any extra dirt on my face. Which clearly when I'm lazy and don't fully cleanse my face, this is a great "helper"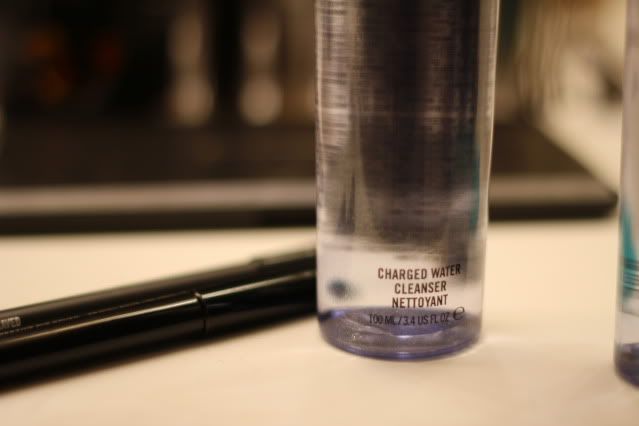 I can't say it enough, I love my camera. It is making blog posting so much more fun!
PEACE LOVE AND LIPGLOSS