Here is a little photo diary of my make up the other day! I have learned how to set up my camera on a tripod and hook it up to my computer! So now I am able to view from my computer screen and use it as a remote to my camera!! First thing that came to mind was "OOOOOOO Make up of the day blog posts!!"
So here you go!! Id like to see your thoughts in the comments below! <3
Below: I originally went for the TWILIGHT FALLS mineralized eyeshadow from MAC as my smokey eye, but I wasn't feelin it. So right over the Iris of the eye, I used ANTIQUED by MAC.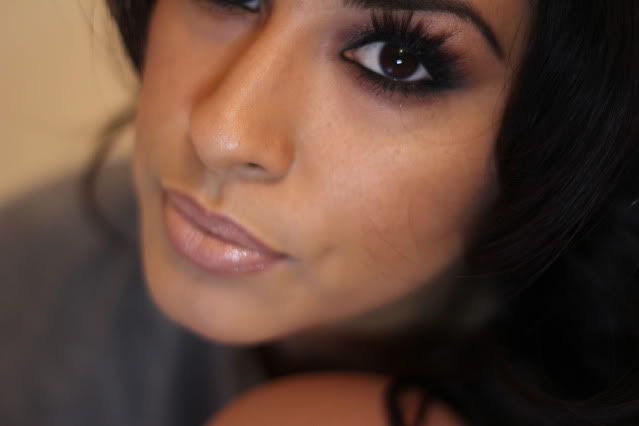 Below: I added added a black eyeshadow to the rims of my eyes for an extra smokey look. TWILIGHT FALLS eyeshadow was also applied on the tear duct as well as to blend out the black eyeshadow under my eyes..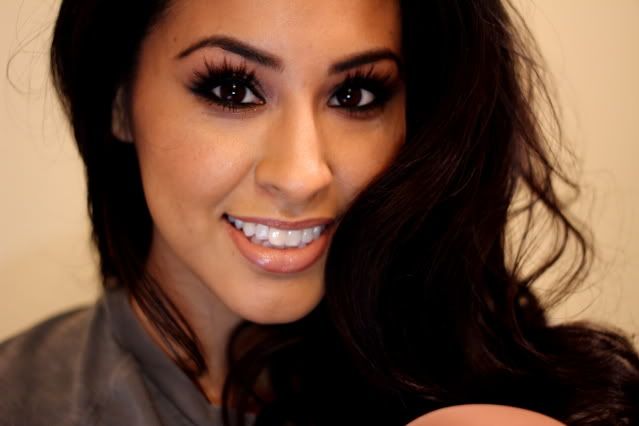 Below: I took my own advice and watched my video on making pale lipsticks work. I used Lady Gaga From MAC, re lined my lips with half red, applied a pink/flesh colored lipgloss and blended that lipliner in a little.. HALF RED lipliner was a little too much, so I blended it in enough to tint the color of my lip products all together!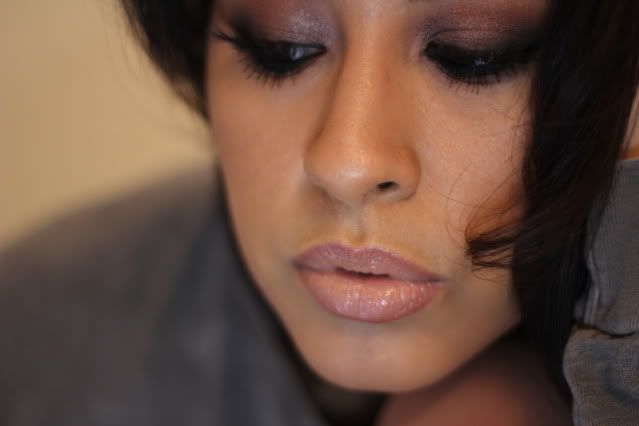 Below: Don't you just love these LASHES!? My favorite. I havent worn them in a while because this is my last 2 pairs that I own! #35 lashes from MAC were discontinued about 2 years ago. I bought as many as I could!!! But, if you stick around a little bit I may have a scoop on where you can get similar ones... (crossing fingers)
I used Studio fix fluid in NC42 for my face and a bronzer from a summer collection by MAC. (sorry I dont know the name) Any bronzer would work of course... My Eyeliner is my favorite. ENGRAVED by MAC.
I hope you enjoyed this blog post. Its so fun to post pictures of make up! Make this your own and tweak it to fit you!!